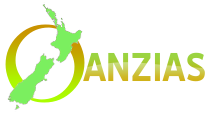 COMING SOON IN 2020
---
ANZIAS | AROUND NZ INTERACTIVE ADVENTURE STORY
Welcome adventurers, traveling within the North Island of New Zealand. We provide details about ANZIAS, who we are, what we do and offer. The Frequently Asked Questions (and Answers) in response to inquiries about ANZIAS for your perusal, coming soon.
THE TEAM
We are individuals who work in the tourism and hospitality industry, in New Zealand.
PLANTING THE SEED
We enable domestic and international visitors to discover New Zealand by being the character of their own interactive adventure story.
OUR OFFER
We had an idea and with collaboration of businesses, organizations and individuals residing in New Zealand, we are committed in the on going development of ANZIAS growth.
NZ Tourism facts and figures
---
IMPORTANT: This web page with collaboration of the domain name owner, is created to enable beta testers and adventurers to become fully informed about ANZIAS and their PPP, TOS, and FAQ.The links below will have the available information on the 1/4/20.We apologize for the inconvenience caused to you.
---
Prvacy Policy Plus (PPP)
Terms of Service (TOS)
Frequently Asked Questions (FAQ)
---
TERMS of SERVICE
...coming soon